A WINNING FORMULA TO DRIVE YOUR SUCCESS
The technology ecosystem of choice to reduce errors, automate data exchange, reduce manual processes and scale with business growth.
With an average tenure of 14 years in the equipment finance industry, our team's expertise is unparalleled.
LTi is consistently the top choice for Monitor-ranked companies.
Get to know our Lease & Loan Finance Software Platform.
The journey with LTi has been exceptional from start to finish. In a world where mediocracy seems ok, working with an outstanding team and system has been a breath of fresh air!
Rebecca Price, Director, Creative Vision Finance
LTi's ASPIRE has the wide architecture to scale for our complex business.
Jen Martin, SVP, Sales Enablement and Initiative Support at Key Equipment Finance
While LTi has been a fantastic partner for the last 8 years, we know they'll be a fantastic partner as we grow for the next 8 years!
John Vande Moore, Chief Financial Officer at ENGS Commercial Finance
We chose LTi to work with because we both value partnerships, speed, and the ability to adapt to a lot of changing environments. They were the clear choice for us and they implemented their end to end solution for us in 90 days.
Kyin Lok, CEO at Dext Capital
LTi has allowed us to scale our business from zero to over $400MM in 2020.
Ricardo E. Rios, Chief Operating Officer at Commercial Equipment Finance (CEFI)
Our collaboration with LTi is one of the best relationships we've ever had with a technology provider, and they deliver a world-class platform.
Adam Warner, President at Key Equipment Finance
LTi is a trusted and valued partner that helps us move our business forward.
Frank Swann, Senior VP Information Systems at ENGS Commercial Finance
We chose to go from an "off balance sheet" broker to an "on balance sheet" full service finance company. We searched the landscape of rental/leasing platforms and LTi's ASPIRE had the best experience and track record. LTi has been a great partner in our journey through this process and continues to be a valued advisor and partner as we get deeper into the relationship and our portfolio growth.
Richard Veach, CEO, Pure Water Partners
We value LTi's partnership and the scalability their platform continues to offer us.
Martha Ahlers, President at United Leasing & Finance
We rely heavily on our LTi Technology platform and appreciate the scalability and reliability of the system. With the ability to customize the product to our specific business needs we've become more efficient and streamlined. LTi is a fantastic team to partner with!
Samuel H. Smith III, President at Customers Commercial Finance, LLC
A ROBUST LEASE AND LOAN FINANCE PLATFORM ​
LTi Technology Solutions' Lease & Loan Finance Software Platform is utilized by some the most respected banks and corporations, including 40% of the Monitor Top 100 and 36% Monitor Bank 50.
We are a global customer-centric, cloud-native, full lifecycle leasing, loan, asset-based lending, and finance platform.
"Our organization is built upon a foundation of commitment, teamwork, and innovation.
At LTi our clients come first. Our mission is to provide them with the highest level of service while delivering a cutting edge technology ecosystem of solutions on a single platform.
We take pride in our team and their long term commitment to helping our clients reach their goals and we never stop
improving our platform for them."
LTi President & CEO Jeff Van Slyke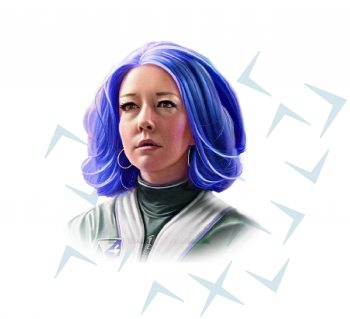 ABOUT LTi TECHNOLOGY SOLUTIONS​
Many businesses today find that their legacy technology system simply is not able to handle the growth they want to achieve.
When searching for a Lease & Loan Finance Software Platform solution, most require a system that removes or significantly reduces manual processes to automate workflow without increasing headcount.
Our clients were searching for not only a better technology platform, but a true partner relationship that will transform their business. With LTi Technology Solutions as their partner, our clients have realized success with our powerful platform as well as our team that become an integral part of their success.